Kepner and Fourie Problem-solving Techniques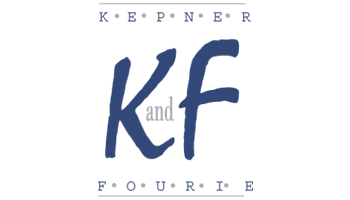 About this course
Join us at the next Public Workshop:
June 8 -9, 2020
Toronto ON
Contact us for more information
Problem-solving for Professionals
The world is becoming digital. It is becoming digital fast! This transformation impacts the traditional set-up of every department. Successful departments organize themselves into high performing agile teams, with the capabilities to respond quickly and accurately to any issues.
Kepner and Fourie Problem Solving Techniques course is all about being super nimble in solving unique operations and project challenges. The focus is on "Targeted Speed" dealing with soft project issues. Operations and project teams would have the ability to develop unique solutions to unique project situations. This is possible by putting the following two factors in place:
PROCESS – The secret of nimble problem solving is in the user-friendly structure of the thinking approaches. The processes will guide the diverse group through tested "under pressure" worked questions to enable them to collectively arrive at a fully supported solution, first time every time.
PEOPLE – You'll realize the potential benefits of different stakeholders and that you need different people from different areas to provide a holistic assessment of the problem to enable them to leverage a unique solution.
This is accomplished through the use of templates and questions that will challenge the team to leverage what they already know and how to use that to arrive at quick and mutually supported effective decisions. The "margin of excellence" however, is found in the problem solver who understands the usefulness of structure in extracting innovative ideas with different stakeholders. We see "diversity" as a benefit rather than a challenge.
We will demonstrate, learn and apply these tools/templates with its unique "light/express" version during a 2-day intensive workshop.
TOP 5 REASONS TO INVEST IN THIS WORKSHOP
1. Develop highly effective cross-silo teams that would deliver results in at least ½ the time and within budget and still being friendly colleagues afterward.
2. Improve agility in approaching agile and waterfall projects to 'eliminate' project delays and downtime.
3. Eliminate wasteful "trial & error" practices and resulting in redundant activities.
4. Effectively break down the silo-culture and replacing with a sharing and collaborative culture.
5. Promote joint responsibility, mutual problem solving and consensus implementation strategies.
The KEPNERandFOURIE® methodology will allow any individual and any team to solve any kind of problem effectively, in a structured approach, and come up with a creative solution.
EARN PROFESSIONAL PROBLEM SOLVER CERTIFICATE
&
16 PDUs/CPDs towards your certifications!
IN HOUSE OPTIONS
One of the more popular vehicles for assessing the tangible benefits of the  KEPNERandFOURIE® approach is to deliver on-site training and on-the-job coaching. Conducting a workshop in-house gives you the opportunity for maximum customization and immediate return on investment on one of your vexing and long outstanding problem situations. (ROI).
This approach addresses your unique challenges and provides for a more personal learning experience as more than 50% of the workshop is spent on your own company issues & challenges. Participants would address their own concerns at the workshop with facilitator feedback to improve performance even further.
For more information on this, please contact us.
KEPNERandFOURIE® Thinking Technologies traces its origins back to 1997. It was then that Dr. Chuck Kepner & Dr. Matt Fourie collaborated on the design and delivery of root cause analysis approaches for IT Professionals to some of the leading companies in the world.  IT Departments that required better, faster and more flexible techniques to improve uptime performance. 
Read more
Course Curriculum
DevOps activities are constantly being balanced between "speed" and "stability" and if the team does not have specific user-friendly and speedy problem-solving templates to help them reach consensus on new solutions, they will not achieve their target dates and outcomes. The RAPID Resolution tools learned will ensure they are getting the following right, which is the key to their success.
ANTICIPATED OUTPUTS
What you would acquire in this day!
• The realization that even a complex incident can be reduced to one OBJECT and one FAULT • Remove the difficulty teams have in understanding what is happening and reach the correct starting point quickly and efficiently • The importance of the KEPNER and FOURIE 6 Cs in terms of Communication, Cooperation, Collaboration, Consistency, Consensus and Conflict in all aspects of DevOps teams executions • Strategies on how to improve responsiveness through improved relationships that would ensure deployment quality and improved bottom line results • The absolute importance of asking the "right question from the right person to get to the right factual data" • The realization that building alliances through alignment practices would culminate in joint responsibility and problem solving practices • The understanding that a standard template could create consensus and commitment for a joint decision that would improve chances for implementation success