Problem-solving for ITIL® Foundation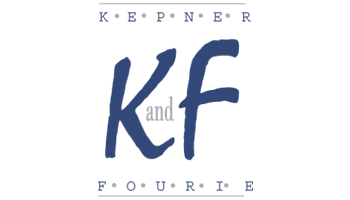 About this course
Join us at the next Public Workshop:
July 16 – 17, 2020
Toronto ON
Contact us for more information
The Problem-solving for ITIL® Foundation course teaches the IT Professional how to approach any incident in a confident and deliberate way and solving the incident "first time every time".
Systematic problem-solving is one of the essential skills that organizations look for these days. It applies to all IT disciplines and brings all the skills of different disciples together with a standard process and language to resolve incidents and avoid "trial and error" attempts. The confident professionals who know how to approach an incident and solve it the "first time every time" are in highest demand. They are the professionals who set new standards in innovation and creativity. The learning path of these people keeps growing and enables them to succeed both personally and professionally.
The Problem-solving for ITIL® Methodology:
The KEPNERandFOURIE® methodology shared during this course goes hand in hand with Incident and Problem Management. This foundation course will enable you to utilize the KEPNERandFOURIE® methodology effectively. The methodology will enable you to find the correct starting point for investigation, identify the core issues in problem situations, determine the actual cause of an incident, and deliver the right solutions. The course will introduce you to a series of situation-specific 'can' critical questions that will help you generate mutually agreed solutions for everyday and unique IT problem situations.
In addition to the knowledge of the concepts, combining factual data, intuition, and experience is critical for successful problem-solving practices. It helps you to do a powerful realization of what is 'missing.'
EARN PROFESSIONAL PROBLEM SOLVER CERTIFICATE
&
16 PDUs/CPDs towards your certifications!
Target Audience:
Process Managers, Process Practitioners, Line Manager
Anyone working in an Agile or DevOps team
Problem solvers/incident managers
Duration:
2 days classroom or virtual classroom
Exam:
1 hour online multiple choice exam. 40 questions 26 correct to pass
Certificate:
Problem-solving for Problem-solving for ITIL® by KEPNERandFOURIE® Certificate – issued by the Institute of Professional Problem Solvers (IPPS).
Languages:
English
At the end of this course you will be able to:
Correctly identify the appropriate information sources.
Have the ability to identify the correct fault in order to solve the correct problem.
Know how to ask the right questions from the right information sources to arrive at the right answers.
Be able to transform 'data' to 'information' and then to 'knowledge' and 'wisdom'.
Optimizing & leveraging SME intuition in a practical way.
Take and pass the KandF Foundation Exam or the KandF Problem Solving Exam.
Click here to download KEPNERandFOURIE® Foundation fact sheet and the Kepner and Fourie Course Book sample.
IN HOUSE OPTIONS
One of the more popular vehicles for assessing the tangible benefits of the  KEPNERandFOURIE® approach is to deliver on-site training and on-the-job coaching. Conducting a workshop in-house gives you the opportunity for maximum customization and immediate return on investment on one of your vexing and long outstanding problem situations. (ROI).
This approach addresses your unique challenges and provides for a more personal learning experience as more than 50% of the workshop is spent on your own company issues & challenges. Participants would address their own concerns at the workshop with facilitator feedback to improve performance even further.
For more information on this, please contact us.
KEPNERandFOURIE® Thinking Technologies traces its origins back to 1997. It was then that Dr. Chuck Kepner & Dr. Matt Fourie collaborated on the design and delivery of root cause analysis approaches for IT Professionals to some of the leading companies in the world. IT Houses that required – better, faster and more flexible techniques to improve uptime performance.