PMI Agile Certified Practitioner (PMI-ACP)®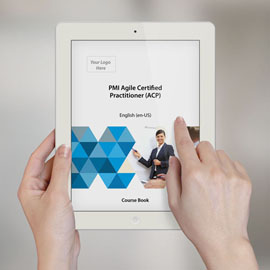 About this course
Join us at the next Virtual Public Workshop:
September 14 – 16, 2020
Toronto ON
Contact us for more information
This course is aimed at people who work in Agile teams and want to obtain the PMI-ACP® certification. The objective of this 3-day course is to acquire the skills and knowledge necessary to pass the PMI-ACP examination and to successfully apply Agile practices in their organization.
Candidates will learn more than the basics of Agile during this course and understand the underlying principles and specific techniques needed to achieve project success.
This PMI-ACP® course provides a high-quality training program that teaches you the skills and knowledge you need to successfully apply Agile practices in real life and to pass the PMI Agile Certified Practitioner (PMI-ACP)® examination to earn your certification.
Who should apply?
If you are working in organizations using agile to manage projects, the PMI-ACP can provide an opportunity to demonstrate your knowledge of agile practices. The PMI-ACP is not limited to project managers or Project Management Professional (PMP)® credential holders; individuals with experience working on agile project teams can apply.
Practitioners who are seeking to:
– Demonstrate to employers their level of professionalism in agile practices of project management
– Increase their professional versatility in both Waterfall and agile techniques
– Hold a certification that is more credible than existing entry-level, training or exam-only based offerings.