PMP PMBOK 6th Edition Refresher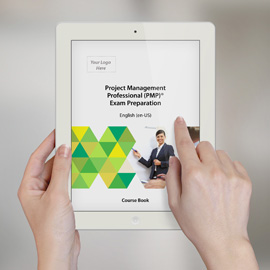 About this course
Join us at the next Weekend Public Workshop:
November 23 – 24, 2019
Toronto ON
Contact us for more information
A refresher course specifically designed for people who have attended the PMP Exam prep course and have earned 20 to 35 Contact hours. During these sessions, participants will spend more time practicing exam questions, be provided with a review of new topics, and tips on writing the exam. By the end of the course, participants will have additional exam preparation material to help you pass the exam with flying colors!
This 2-day, 16 PDUs training is for you if you previously attended a PMP training but not have an opportunity to write the exam! During this session, we will cover all new additions to the exam as well as review all the knowledge and skills listed in the PMP exam outline.
The course has been designed to reflect the latest changes to the PMP Exam Content Outline and the course content is in line with the latest edition of A Guide to the Project Management Body of Knowledge (PMBOK)® Guide Sixth Edition.
The course provides educational content ensuring that project management practitioners have a clear understanding of the Knowledge and Skills listed in the PMP Exam content outline and will help you in passing the PMP examination, as well as giving you all the necessary knowledge and skills to manage your projects successfully.
You should find that the knowledge and skills taught during the course are defined in such a way that will allow you to get familiar with them right away. Each domain area expanded to provide you excellent reference materials and have included in-depth information in all knowledge and skills areas to successfully manage your projects from initiation to closing.