Problem-solving in Complex Situations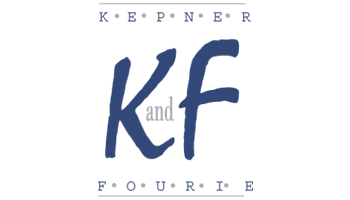 About this course
Join us at the next Virtual Class:
June 25 – 26, 2020 Toronto ON
Contact us for more information
Download the introductory Complex Problem-solving presentation here.
Utilize the KEPNERandFOURIE® problem-solving framework and tools to:
Recognize the situations or aspects of a decision you do not know much about
Include the information sources closest to the problem being experienced
Identify the root cause and the unique characteristics that cause this
Identify the information sources to provide inputs
This program contains 7 highly interactive and modular course units. The course is enriched by engaging questions from real-life project situations. The participants will be optimally prepared to take and pass the problem solving in complex situations exam.
IN HOUSE OPTIONS
One of the more popular vehicles for assessing the tangible benefits of the  KEPNERandFOURIE® approach is to deliver on-site training and on-the-job coaching. Conducting a workshop in-house gives you the opportunity for maximum customization and immediate return on investment on one of your vexing and long outstanding problem situations. (ROI).
This approach addresses your unique challenges and provides for a more personal learning experience as more than 50% of the workshop is spent on your own company issues & challenges. Participants would address their own concerns at the workshop with facilitator feedback to improve performance even further.
For more information on this, please contact us.
KEPNER and FOURIE® Thinking Technologies traces its origins back to 1997. It was then that Dr. Chuck Kepner & Dr. Matt Fourie collaborated on the design and delivery of root cause analysis approaches for IT Professionals to some of the leading companies in the world.  IT Departments that required better, faster and more flexible techniques to improve uptime performance. 
Course Curriculum
At the end of this course, you will utilize KEPNER and FOURIE framework to: ● Generate an accurate problem statement resulting in effective resolution ● Understand the importance of convergent and divergent thinking processes ● Gather the relevant background information to serve as the basis for systematic analysis and verification ● Engage the right information sources with the right questions to get to the correct answers ● Understand the crucial difference between "What happened", "How it happened" and "Why it happened" ● Develop solutions and solve seemingly unsolvable issues. ● Identify risks in the solution before implementing ● Achieve collaborative conclusion on all aspects in the analysis to be able to move forward
Module 1
Course Introduction
Introduction to the course.
Module 2
KEPNER and FOURIE Method
• Meaning of Process Thinking • Divergent & Convergent Thinking Process • The Three Skill Sets
Module 3
KEPNER and FOURIE Problem Solving Framework
• KEPNER and FOURIE Framework • Levels of Problem Solving
Module 4
PriorityWise
• State the Situation • List Issues, Challenges • Execute Prioritization • Plan of Action
Module 5
CauseWise
• State the Problem • List Situational Details • Generate Causes • Confirm Cause o Testing Cause o Verify Probable Cause
Module 6
SolutionWise
• State the Purpose • Identify Solution Requirements o Stakeholder Analysis o Key Requirements • Generate & Evaluate Actions • Develop the Solution
Module 7
RiskWise
• State the Situation • Identify Potential Problems o Risk Area Analysis o Potential Problems • Plan Protection o Likely Reasons o Avoiding Actions o Contingent Actions • Develop Action Plan