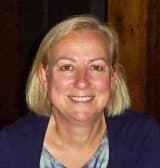 Christine Aykac, Transformational Coach & Learning Strategist
PMI Registered Instructor
Christine has over 20 years of experience managing projects and providing assistance on effective utilization of technologies and knowledge assets. Christine's experience enables her to utilize the most effective methodology for each project and to ensure the success of the teams involved. Further, Christine provides visionary solutions to complex business and technical challenges for management on critical issues relating to the implementation of new solutions.
Toronto
As a coach and strategist, I guide my clients through the process of change so they can build more agile, responsive and resilient organizations. I work with clients in hybrid environments, using a combination of customized learning solutions and team coaching programs.
My goal is to help my clients transform their organizations by developing a cultural roadmap that will make them more adaptable to change. Together, we identify the areas where my clients need to grow and make specific plans to address those needs. By working with me, my clients gain the skills and knowledge they need to make their organizations more adaptable and future-ready. As a result, they are able to adapt to changes more quickly and effectively, making their organizations more successful in the long term.