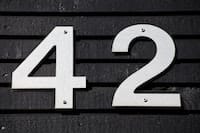 Frequently asked questions are listed below.
Programs
Are there any prerequisites for these programs?
These programs do not have any specific prerequisites, but they are meant for individuals with some leadership experience or those who wish to pursue leadership roles. These programs aim to support individuals in developing a strong foundation in leadership and management theories, improving essential skills needed for effective organizational leadership, and gaining knowledge to inspire people. In addition, the participants will reflect on their personal viewpoints regarding self-identity, achievements, effective communication, principles, and drive. They will learn innovative methods of leading teams and creating trust among their colleagues. For more details on requirements, please refer to the program pages.
How will these programs benefit me?
These programs will equip you with the skills and knowledge to lead more effectively in the modern workplace. You'll learn how to adapt to change, drive innovation, leverage technology, and make data-driven decisions. These skills are increasingly important in today's fast-paced, digital world.
How long are the programs?
All our programs are designed to be flexible and can typically be completed in a few weeks. However, the pace at which you complete the program depends on your schedule and learning preferences.
What are some of the real-life case studies used in the program?
The programs feature a range of real-life case studies from various industries. These cases provide practical examples of how the concepts covered in the program can be applied in different settings. Additionally, they help to illustrate the complexity of adaptive challenges and provide insight into how successful leaders have addressed them.
What is the experiential learning method?
We believe in experiential learning – learning through activity and experience. Our programs combine interactive activities with lectures, discussion-based sessions, and individual work to help you better understand key concepts. This approach helps with both cognitive and emotional learning, allowing you to acquire the necessary skills and confidence to become an effective leader.
What are the benefits of the experiential learning method?
Experiential learning is a beneficial method that offers many advantages. It increases engagement and retention, provides a deeper understanding of important concepts, and develops practical skills that can be used in the workplace. It also promotes meaningful connections among participants and encourages collaboration and mutual respect.
How will I be assessed?
Assessments are an integral part of both programs. You will be assessed through quizzes, activities, and projects throughout the course. These assessments are designed to ensure that you thoroughly understand key concepts and can apply your learning in practical situations.
Will I receive a certificate upon completion?
Yes! Upon successful completion of either program, you will receive a certificate of completion from Wareness. This certificate is an excellent way to showcase your freshly acquired skills and knowledge to potential clients or employers.
Are there any additional resources I can use?
Yes! We provide a range of additional resources to support your learning, such as eBooks, articles, webinars, podcasts and LinkedIn Community. These resources can help you deepen your understanding of key concepts and apply them in the workplace.
What leadership skills, methods, and components will I learn about?
In the programs, you will learn about a range of leadership skills and methods, such as communication skills, decision-making, problem-solving, emotional intelligence, collaboration, and influencing others. Additionally, you will develop an understanding of components such as culture change management and innovation.
How will I be able to apply what I learn?
At the end of each program, you will understand how to lead in today's digital world. You will be able to apply your knowledge to real-life challenges and develop strategies for driving innovation and fostering collaboration in your organization. Additionally, you'll gain the skills and confidence needed to manage change effectively.
Is there any additional information I should know before enrolling?
The program content is subject to change, and we suggest visiting our website for the latest information prior to enrollment. Additionally, please make sure you are familiar with our terms of service and privacy policies before signing up.
Are there any other programs available?
Yes! We offer a range of additional courses designed to help you become a better leader. These include our Adaptive Leadership Program, Leadership Coaching Program, and Professional Development Courses. Please visit our website for more details.
Support
How can I enroll in these programs?
We recommend reaching out to us. We adjust the class participants based don't their experience, knowledge and skill sets. If you need assistance selecting the right class for your needs or have any questions about the enrollment process, please don't hesitate to contact us. We're here to help!
What sort of support will I receive?
At Wareness, we are dedicated to helping our participants succeed. We offer email support, guidance, and feedback from experienced facilitators throughout the course. You can also join our LinkedIn community, "Agile Coach's Corner," to connect with other participants. This platform allows you to share your ideas and gain knowledge from one another.
How can I contact Wareness if I have any other questions?
We are always happy to answer your questions! You can reach us via email, phone, or our online contact form. We look forward to hearing from you!
What is the cost of each program?
The cost of each program varies depending on the duration and content. Please visit our website for more information. Additionally, we offer discounts and special offers throughout the year.
How do I pay for these programs?
We accept all major credit cards and PayPal payments. For more information on payment options, please contact us directly.
Is there a money-back guarantee?
Yes! We are confident in the quality of our programs and offer a money-back guarantee if you are not satisfied with the results. Terms and conditions apply; please contact us for more information.
We hope this has been helpful in answering any questions you may have about our programs! If you have any further questions or would like to enroll in either program, please don't hesitate to contact us!
Join our LinkedIn community for more information about the programs.
If you have any other questions, please reach out to us.